Home
It is a great pleasure to invite you to take part in the second Meeting of the Group of Portuguese Chemists Abroad of the Portuguese Chemical Society, being held virtually in the comfort of your room or office, symbolically held on the afternoon of 10th of June - the national day of Portugal.
The meeting will cover a variety of topics, hosting lectures and oral communications from Portuguese researchers currently working in other countries. It will promote networking with the Portuguese Chemical Society members and the chemistry community in Portugal. Registration is required and attendance is free of charge. This meeting will be a great opportunity for Portuguese PhD students, postdocs and young researchers working abroad. Abstracts are welcome to apply for the numerous slots for flash communications (5 minutes).
We are eagerly looking forward to seeing you on-line in the 10th June 2021 (1:30-5:30PM UTC).


Oral Presenters
Prof. Gonçalo Bernardes, Cambridge University, UK (Lecture)

Prof. Helder Santos, University of Helsinki, Finland (Lecture)

Dr. Leila Moura, Queen's University, Belfast, UK (Invited Communication)

Prof. Pedro Vidinha, University of São Paulo, Brazil (Invited Communication)
Important Dates
Deadline for receipt of flash communication abstracts was extended until 16th of May 2021
Registration deadline will be 4th June 2021

Flash Communications
The abstracts for the flash communications have been accepted and acceptance emails sent to the authors. Further instructions will be sent in due course regarding technical and timetable details.
Flash communications will last 5 minutes each, followed by a period of 2 minutes for discussion. Participants are cordially asked to keep their presentations within those times.
The meeting's official language will be English.
Programme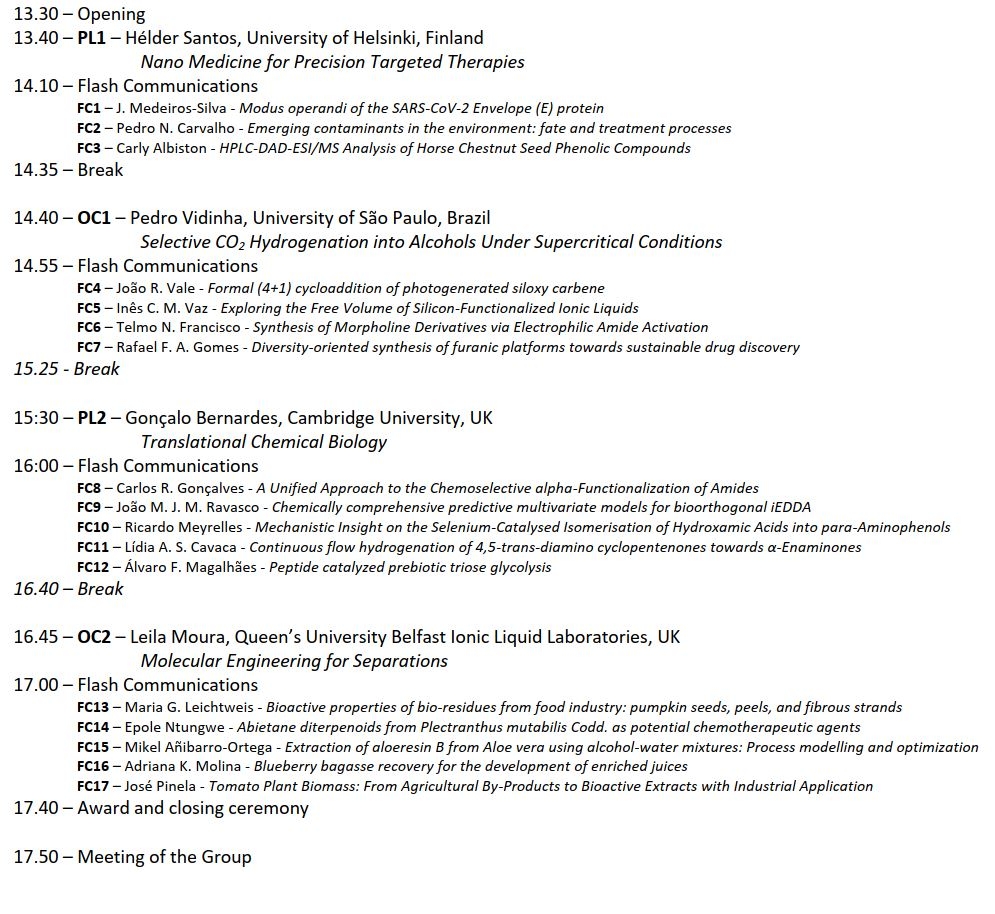 Supporters